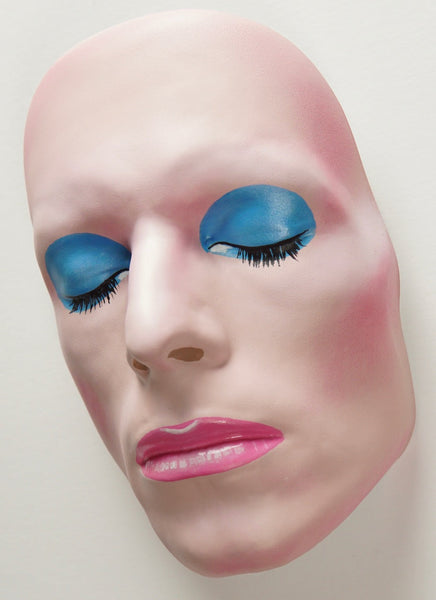 'Life on Mars' - Bowie-Iconic Make-Up
David Bowie 'Life on Mars' - 'Iconic Make-Up' mask.
Life-size and lightweight 'Iconic make-up' plastic Bowie masks based on a cast derived from the life-mask session seen in the iconic 1975 documentary 'Cracked Actor'.

This beautifully hand painted mask by original and best Bowie life-mask artist Mark Wardel (who's masks were included in the V&A Museum's 2013 'David Bowie Is' exhibition and have been featured on TV and in books and magazines worldwide as well in the o
ffi
cial David Bowie archive New York City) accurately re-creates David Bowie's most iconic 1970s make-up 'looks'.
Mask dimensions 23 x 14 x 9 centimetres.

* NB masks are hand painted to order only...please allow average 3 weeks for delivery.
Genuine Mark Wardel Bowie Masks 'Often copied, Never equalled'!